Online Rental Application with Schedule My Rent
by Kris
---
Posted on Friday September 11, 2020 at 04:42PM in Software Updates
---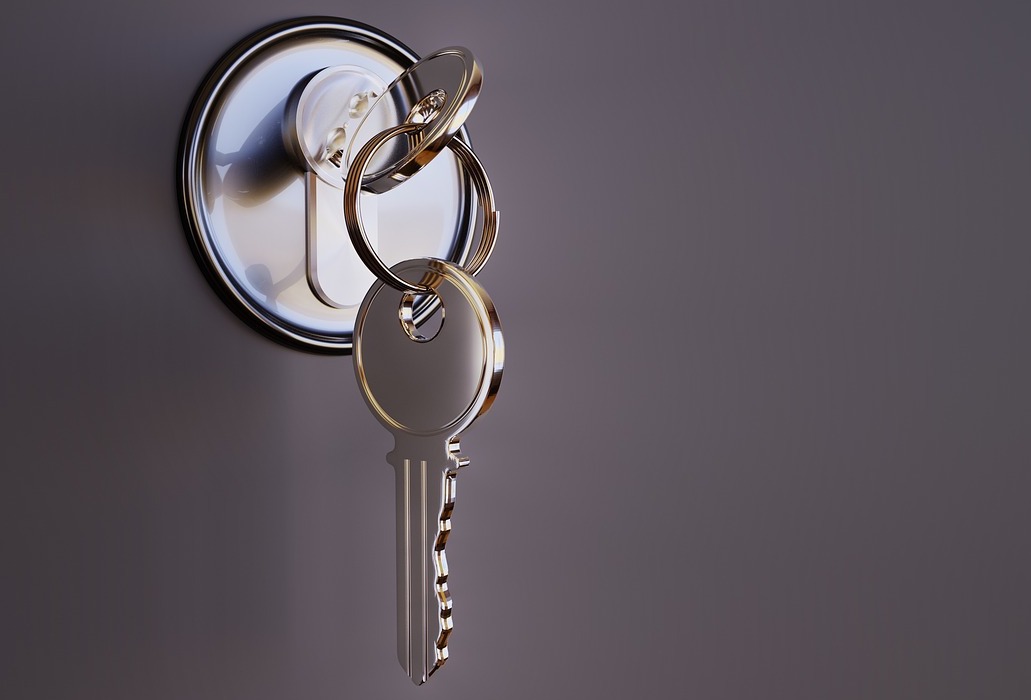 Online Rental Applications with Schedule My Rent
Using an online rental application through your property management software is simple for both landlords and tenants. Through Schedule My Rent, landlords can save rental applications from multiple prospective tenants all in one organized place. In this article, we will discuss many features within our online rental application designed to streamline your tenant selection process.
Sending an online rental application:
To begin the application process, landlords can easily send their prospective tenants an online rental application link or even post it to social media or their own property owner site. When sending out your link, all you have to do is provide your tenant's first and last name and their email address and our system will send them an email inviting them to fill out an online application.

Stay updated:
As a landlord, you are always kept up to date on the status of your potential tenants' applications. You will automatically receive an email when your tenants have completed their online application (along with where to find the completed application).

Organized application review process:

Once you have received completed applications, you can easily access them all on one screen. Your application list can be sorted by unit, date/time, or by the applicant's name and filtered by unit, date/time, and applicant's name. The options of sorting and filtering allow you to organize your list of applicants based on your preferences.

To view a completed application from your list of applicants, simple click "view" next to the tenant's name. If you would like to hide an application from the list, simply click "hide" to remove the applicant from your list of potential tenants. You can always go back and un-hide an application if you would like to review it again from the rental management software.

If you find an application that you like, you can click "credit and background check" to automatically send your applicant a request to authorize and pay for a full credit and tenant background check. Once the tenant completes this step, you are automatically sent an email to keep you up to date in the process.

Through our site, you are also able to take notes on an application to help with your approval/declination decision. This section is optional and will only be seen by you as the landlord. You are also able to select an approval state (if you approved or declined the application).

Online rental application:
Personal information:
This section asks for your tenant's legal name, address, date or birth, social security number, and phone number.

Employment history:

In this section, your potential tenant will provide their employer and title along with when they started the job and an end date (if it isn't their current job). They will also be asked to provide their monthly income (this helps you determine if they will be able to reliably pay their rent each month), address of work, and contact information for their current employer. It is important to have their employer's name, email, and phone number for contacting them for a reference. Your applicant is also able to write any comments they might have in the comments section.

A very useful feature that we have just added is the ability for your applicant to upload proof of employment history. An example of this could be a pay stub. This feature helps save you time so you don't have to follow up later in the application process to validate your potential tenant's employment.

Additional income:
Along with employment, you applicants are also able to report additional income on their application. They will be asked to provide the source, monthly amount, and any additional comments. The ability to upload additional documents (such as a pay stub or statement) is available here as well to validate your applicant's additional income.

Residence History:

As a landlord, it is important to know if your potential renter was a responsible tenant in the past. In this section, the applicant will provide their move-in date, move-out date, monthly rent amount, and address of their last residence. They will also be asked to provide their previous landlord's name, address, and phone number. Along with their employer, a potential tenant's previous landlord will provide an essential reference for understanding if they will be a good fit for your property.

Your applicant will be able to include any additional comments in this section and upload resident history documents. These documents could be utility bills, a lease, etc. This additional step helps you validate your potential renter's reliability in reporting their previous residence.

References:
In this section, your applicant will be able to report their references. They will provide you with their name, email, and phone number along with their relationship to the applicant, years known, and any additional comments.

Emergency contacts:
In case of emergency, your tenant will provide an emergency contact. Their profile will include their name, email, phone number, relationship, and any comments.

Other occupants:
This section is for other occupants that will be living in the unit with the potential tenant that aren't on the lease. For example, if your applicant has any children under 18 they would fill out the name of the occupant and any additional comments.

Pets:
If you decide to allow pets in your properties, your potential renter will provide the name, type, weight (lbs), description, and comments for their pet in this section. Your renter is able to upload pet information such as a picture of the pet, shot records, service animal papers, etc. These documents can be very useful if you require pets to have certain shots, only allow service animals, etc. If you are unsure if you should allow pets in your properties visit https://www.schedulemyrent.com/blog/ for a landlords guide to renting with pets.

Other questions:
If your potential tenant answers yes to any of the questions in this section, additional information will be requested. These questions include: Do you smoke? Have you filed for bankruptcy in the last 7 years? Have you ever been evicted? Have you ever stopped paying rent when it was due?. These questions give you, their potential landlord, additional insight into their past behaviors to help determine if they will be a good fit for renting your property.

Co-applicants and co-signers:
Here is where your applicant will be asked if there will be additional people on the lease. For example, this could be the applicant's parents who are co-signing but not living in the unit, or the applicant's roommate who will be a co-applicant on the lease. The applicant will need to provide the name, email, phone number and relationship of the co-signer or co-applicant along with any comments.

Additional documentation:
In this section, your potential renter will be able to upload any additional documents that will be relevant for you to consider.

Application sharing:
Once the applicant has finished filling out their application, they will be able to share it with you as their potential landlord. All they need to do is enter your name, email, and phone. Then they will check the tenant authorization box confirming that they authorize an investigation of their credit, tenant history, banking, employment, income, criminal background, and other information provided regarding their rental application.
Once your applicant has completed their online rental application and has shared it with you as their landlord, you will automatically receive an email that your tenant has shared their application with you. From there you will be able to login to your account and view their application from your list of applications. Online rental applications are easy with Schedule My Rent.
Tags: background_check credit_check online_rental_application rental_property_management_software
---
---