6 Essential Tips for Screening Your Tenants
by Kris
---
Posted on Sunday November 07, 2021 at 07:28AM in General
---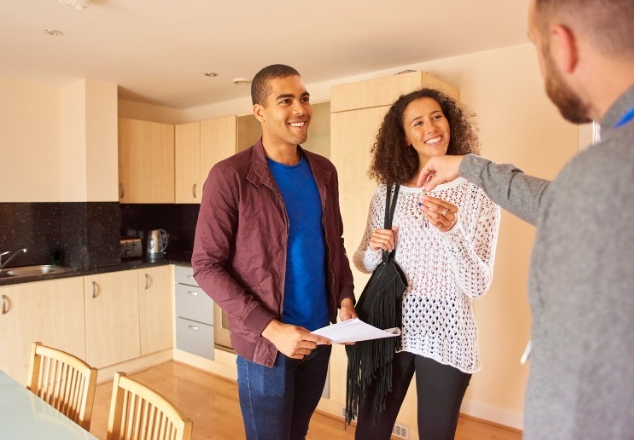 You might not realize it, but tenant screening is one of the most important things you can do for your business as a landlord. Trustworthy tenants can either make or break the profitability of your property. Undependable tenants can jeopardize your entire business by missing payments or even damaging your rental property. Meanwhile, high-quality renters will equip your enterprise to flourish by respecting your property, letting you collect rent online and on time, and potentially even recommending your business to their friends.
All that is to say that tenant screening isn't a mere formality - it's a vital element to ensuring your long-term success, so it's essential to get it right. Here are a few crucial tips to help you get started screening your tenants efficiently and effectively.
1. Should You Always Perform

A

Thorough Tentant Background Check?
A detailed background check is easily one of the critical elements of any successful tenant screening process. A background check will give you a look at your potential tenant's employment history and help you uncover any possible criminal activity or history, too.
You'll want to make sure that your applicant is honest with the background check process. Sometimes, applicants will attempt to substitute a friend or relative's information for their background check, so make sure to watch out for any suspicious or incorrect details during a background check.
Don't forget to run tenant background checks on each person applying for your property. Each roommate, spouse, or family member should get their own background check.
2. Do You Have Solid Criteria and Qualifications for Each Application?
It's a good idea not to screen your tenants on an ad hoc basis. Instead, it's an industry best practice to develop a standardized set of criteria to use when assessing each application. Having a written, established set of qualifications and questions will make it easier to evaluate each rental application and determine whether the potential tenant will be a good fit for your property.
Of course, your specific criteria will be dependent on your unique needs and preferences in your situation. In general, though, most specific rental qualifications cover aspects such as verifying income sources, passing background checks, and meeting a particular credit score (such as a minimum of 600). Regardless of which factors you choose to focus on, the purpose of your rental qualifications should be to weed out any potentially problematic tenants.
Developing criteria is especially important for legal purposes. If you have to deny an applicant, you'll need to show your exact reasons why you had to turn them down and show that your decision did not violate any housing discrimination laws in your area.
3. Are You Considering an Applicant's Social Media Activity?
Today, social media is an important avenue into learning about someone and their personality. A tenant who may seem perfectly polite and respectful on an initial meeting might be an entirely different person online, so to get a full picture of each rental applicant, it's essential to look at their social media activity.
While you shouldn't discriminate against an applicant based on their opinions or preferences online, you should look to see if you find any troubling information or discrepancies. For example, it's worth checking to see if an applicant's employment history on LinkedIn matches with what they've already told you, or to see if they refer to criminal activity or even gangs on Facebook or Twitter. All told, you'll need to get a full picture of the applicant through your tenant screening process, and social media is a vital part of the equation.
4. Are You Verifying Income Sources?
You might think it's difficult to lie about your income sources. Still, it's deceptively simple to create a fake pay stub or paycheck in this digital age, so you'll want to take extra steps to ensure that your applicant is entirely transparent about their sources of income and employment history.
You have a few ways of going about this. You could directly contact their current employer and ask about the tenant's employment history or payment. You could also ask for tax documents or bank statements over the past few months to determine the legitimacy of the applicant's employment.
5. Do You Require Tenants to Complete a Formal Rental Application?
One of the most crucial things you can do to screen your tenants is to require a completed rental application before making any offers on leases. You should always use a thorough and legally-compliant rental application - and be sure that the applicant doesn't leave out any information, either.
A detailed application will not only give you plenty of important information about the tenant, but it will also help you see if they are trying to hide anything from you. If you ever need to evict your tenant in the future due to new information you've uncovered, pointing to an inaccurate or incomplete rental application will provide strong evidence in your favor.
6. Are You Using the Latest Rental Management Software?
Screening your tenants is a necessary process, but there's no denying that it can give you a lot to keep track of at once. Between tenant background checks and rental applications, it can provide mountains of paperwork for you to wade through. Thankfully, modern rental management software like Schedule My Rent can automate many of these tedious processes and make your job easier.
Get Tenant Background Checks & More with Schedule My Rent
At Schedule My Rent, our innovative software can take care of everything from credit score requests to tenant background checks. We also provide free, customizable rental applications for you and your applicants that can be easily tailored to your specific needs. Our program also helps streamline your work duties even after you've accepted a tenant. We automate everything from maintenance requests to rent collection so that you can focus on the many other responsibilities of your dynamic profession as a landlord.
See for yourself why Schedule My Rent is one of the industry's leading platforms for rental management, rent collection, and tenant screening. Call us at (844) 465-3339 for more information about collecting rent online today!
Tags: rental-property-management-software tenant-background-check tenant-screening
---
---