Top 5 Tips for Tenant Retention
by Kris
---
Posted on Tuesday August 24, 2021 at 04:45PM in General
---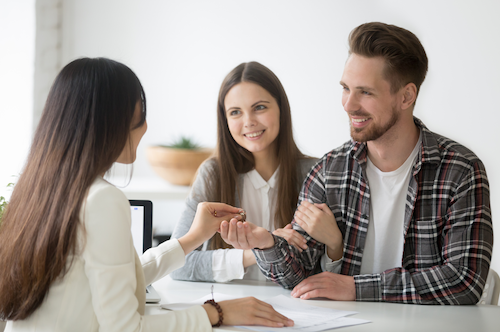 It takes time, effort, and dedication to secure a tenant for your property. However, your job isn't over when your tenant settles in - it's only just beginning. Now, your focus should turn toward retaining your residents and keeping them happy with your rental.
Tenant retention is no one-time project. Instead, it's a dynamic process that involves extensive planning and dedication on your end that requires using online lease management software. If you're curious about how you should get started, here are five key tips to remember to help retain your residents.
1.
Maintain Your Property
One of the most practical ways to retain your tenants is also the most obvious: keep your property in good condition. Nobody likes the idea of living in an unsightly home, which is why it's vital to maintain your rental and ensure that it looks attractive all year round.
Most importantly, keep an eye on essential facilities like plumbing and air. Your tenants won't hesitate to seek out other residences if they find that you aren't taking care of the bare necessities for comfort. Consider working with a dependable contracting company so that you can quickly address repairs and maintenance issues.
2.
Improve Communication
No one likes feeling like they're in the dark. Your tenants shouldn't have to jump through hoops just to get in touch with you— instead, prioritize communication and provide plenty of ways for your residents to reach you. Be available by call, text, email, or in-person, and ensure that you respond to inquiries promptly.
3.
Be Flexible With Dependable Tenants
Sometimes, life happens. While it's always essential to be firm about deadlines for paying rent, you should have some degree of flexibility for tenants that have been dependable in the past. When you do so, you'll help foster loyalty with your residents and show that you care about them beyond simple goals for business profitability.
4.
Keep Your Prices Competitive
When you're setting rent for your property, you have to toe a fine line between making a profit and providing a competitive value. You may be tempted to set a high price to maximize your revenue, but if you want to attract and maintain your tenants, you'll need to keep your rent below the market average.
Offering a good value for your rent will not only incentivize tenants to move in but will also encourage them to renew their leases time and again. In the process, you'll make further profits than you would have with a higher rent that routinely drove tenants away.
5.
Use Online Lease Management Software
If it's hard for you to keep track of all your leases and contracts, imagine how tough it is for your residents. You can simplify your lease management efforts by using a streamlined online lease management software, which helps you organize all your tenants' and landlord documents.
Try Our Lease & Rental Property Management Software
At Schedule My Rent, we provide the industry's most effective and efficient rental management platform that landlords and tenants across the country trust. Call us at (844) 465-3339 for more information about our online lease and property management software today.
Tags: 5 for management property rental retention software tenant tips top |
---
---