6 Benefits of Investing in a Rental Property Software
by Kris
---
Posted on Thursday November 11, 2021 at 08:01AM in General
---
6 Benefits of Investing in a Rental Property Software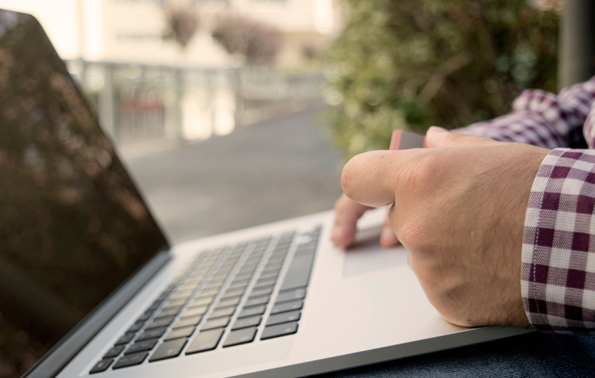 In order to stay on top of their countless responsibilities and rental properties, it is important for landlords to invest in rental property software to stay as organized and efficient as possible. Switching to an online software benefits both tenants and landlords alike.
What Is Rental Property Software?
Simply put, rental property software makes rental property management and operations much easier. These types of software come with a slew of features that make rent collection and overall communication as seamless as can be.
6 Reasons Why Rental Property Software Is a No Brainer
Rental property software is an investment worth making. Below are 6 key reasons why taking advantage of this software is truly a must:
#1: Easy to Use Interface
There is no need to be a technology pro to understand the functions of rental property software. The software offered at Schedule My Rent has a dashboard where you can easily and quickly see your rental status across all of your units. You can see your payment status by unit, with the amount due and received for each unit and the numbers automatically turn red if something is overdue. You can also see if you have waiting rental applications or maintenance requests.
#2: Better Tenant and Landlord Communication
With the help of a rental property software, all of the communication between landlords and tenants is streamlined and easier than ever to keep track of. This is because it automatically sends out a variety of reminder emails, receipts, and notices to keep your tenants in the loop of the latest information and updates.
#3: Customized Solutions
The beauty of rental property software is the customizable communication options for each of your tenants. Property residents have the ability to opt out of emails that aren't of help to them while opting into ones of importance.
#4: Saves Time
If you're looking for ways to cut back on your never-ending to-do list, look no further than to Schedule My Rent. Tedious and time-consuming tasks are all but taken care of with a rental property software's automation features. These features include listing a property for rent across multiple websites, online rental applications, credit and background reports, automated rent collection, expense tracking, maintenance requests, and so much more.
#5: Rent Is Consistently Accounted For
Collecting rent from tenants in an efficient and timely manner is crucial for successful property management. Some of the best features of rental property software are the ones associated with tenants paying and scheduling rent. These include the ability for a tenant to pay rent with their bank account, credit card, and even with cash at any MoneyGram location located in Walmart, CVS, and other retailers. There are also automated reminders for tenants to pay rent on time, late fee notices, return fee notices, and AutoPay reminder emails, to name a few.
#6: Helpful Free Trial
Working with the rental property software at Schedule My Rent is cost-effective, as it offers landlords the opportunity to complete a 30-day free trial. This allows landlords to test the waters of the software before shelling out any money prematurely.
Rental Software Made Easy with Schedule My Rent
Rental property software is the key to strong landlord and tenant relationships. Schedule My Rent is committed to helping clients establish a stellar property management strategy to help their business flourish. To give our tried and true rental property software a try, sign up for a free trial today!
---
---