Property Management Software 101
by Kris
---
Posted on Monday November 29, 2021 at 01:15PM in General
---
Property Management Software 101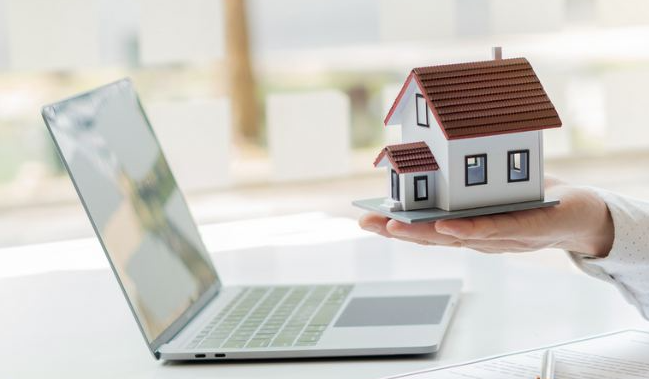 As more and more industries are making the switch to digital communication and technologies, property management software has become quite common for landlords to invest in. Property management software helps landlords and property owners streamline their operations into one easy-to-use platform.
What Are Some of the Best Features of a Property Management Software?
Property management software can improve the efficiency, organization, and simplicity of both landlord and tenant's lives. This is because they provide a one-stop-shop for communication, payments, and a variety of day-to-day logistics involved in running and living in a rental property.
To learn a little more about the benefits of property management software, here are 4 of the best features found in a high-quality platform:
#1: Online Rent Payment Collection
Online rent collection makes it easy as it can be to receive all of your tenant's payments on time without having to wait for a physical check to clear. You can even charge late fees automatically, choose the day of the month that rent is due, and send tenants reminders of when payments are needed.
Property management software can help your tenants equally, as it helps them stay on top of their payments if they choose to utilize its automatic payment features. They also have more control over choosing their method of rent payment, whether it's from a bank account, credit card, or with cash at any MoneyGram location.
#2: Secure Document Storage
There are a multitude of documents containing private information involved in managing a rental property, including lease agreements, contracts, payment information, and so much more. The great part about property management software is that all of these documents can be stored securely and shared easily amongst landlords and tenants. There's no need to worry about losing an important document ever again!
#3: Thorough Tenant Screening Abilities
When prospective renters are in the process of applying for your rental property, property management software allows you to thoroughly vet and screen potential candidates. By requiring credit reports, background reports, eviction information, and other helpful information with the help of this software, you can feel more comfortable and confident in who is joining your rental community.
#4: Communication Between Landlords and Tenants
Property management software gives you a platform to effectively communicate back and forth with your tenants. Tenants are automatically sent rent reminders, late notices, and payment receipts. Additionally, if a tenant is struggling with a maintenance issue or another problem with their unit, they can let landlords know to solve the concern as quickly and efficiently as possible and all communication from landlords and tenants is stored together in one place.
Easy-to-Use Property Management Software at Schedule My Rent
If you're looking for property management software that checks all of the above boxes and then some, look no further than to the incredible technology at Schedule My Rent. To learn more about the unique features and benefits of this high-quality software, take advantage of your free software trial right now!
---
---