A Landlord's guide to renting with pets
by Kris
---
Posted on Saturday December 04, 2021 at 10:09AM in General
---
A Landlord's guide to renting with pets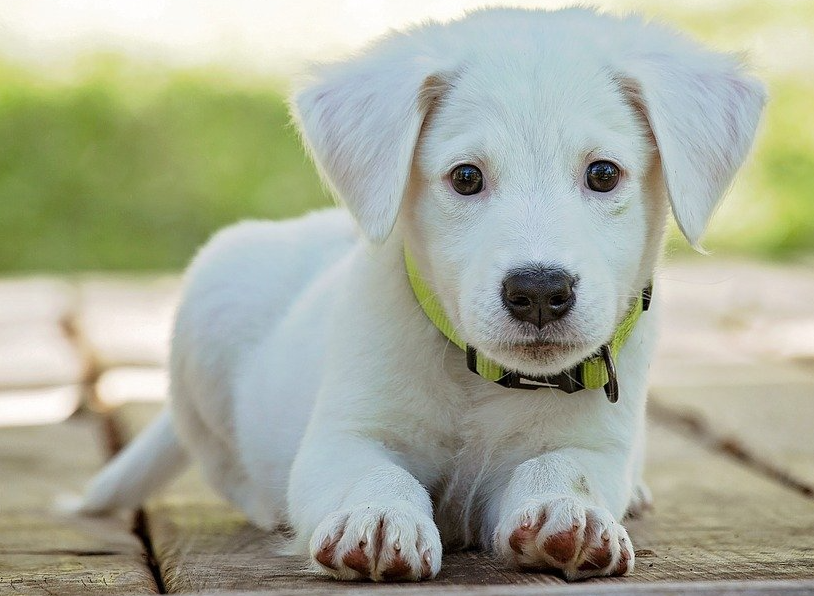 As a landlord, it is important to consider allowing your renters to have pets. Pet owners often consider their pets part of their family, so they will be motivated to search for a rental property that allows animals.
If you decide to allow pets in your rentals, you will expand the market of prospective tenants who would like to rent your units. With more applicants, you are more likely to find an ideal tenant for your property. There are also cost benefits in allowing pets in your units. Landlords can charge a nonrefundable pet deposit, pet rent, or another type of fee for pet owners.
It can be difficult for pet owners to find a rental that allows pets, and if your property is one of those rentals, your tenant may want to sign longer leases. When you have more long-term tenants it limits the time you have to spend showing your unit, screening tenants, and choosing the ideal candidate for renting your property. If you have a responsible pet owner who pays on time without damage to your unit, it is worthwhile to allow them to keep their pet.
If you decide not to allow pets in your rental, you could lose an ideal tenant because they would rather find a different property where their pet is welcome.
The key to allowing pets in your properties is to mitigate the risks. It could be helpful to place some restrictions on pets such as only allowing pets under a certain weight or size or only allowing specific breeds. If you decide to allow all pets, they could cause potential damage to walls and carpets, physical injury to a neighbor (often with larger dogs), noise complaints, and allergens in air ducts.
Here are some tips and things to keep in mind when renting to tenants and their pets.
Tips for mitigating pet risks in your property
1.

Create a pet addendum on your lease
Ask your pet owners to sign a pet agreement and attach it to the end of your lease. This agreement should specify the types of animals that are welcome in your property.
Here is a link to a sample pet addendum from the animal humane society: Pet Addendum
2.

Screen your tenant and their pet and ask for references
A great way to determine if your renter and their pet are a good fit for your property is to ask your potential tenant for references. You can call their former landlords to ask about the pet and if they caused any damages to the property (walls, carpets, etc.). It is also important to gather information on how responsible of a pet owner your potential tenant is. For example, if your renter doesn't regularly let their pet out of the unit, the pet could cause damage to the unit that can easily be avoidable if the renter was more responsible.
3.

Collect a pet deposit or larger security deposit
In most states, landlords renting to pet owners are able to charge a pet deposit. The pet deposit is very similar to a security deposit in that the deposit money is used to cover any damages caused by the pet and is refundable if no damages occur. If you are not able to charge a pet deposit, you can simply charge a larger security deposit to your renters with pets.
Another service you could consider requiring is professional carpet and air duct cleaning. If you decide to use these services, future renters won't be affected by any allergens or pet dander from previous pets in the unit.
4.

Charge pet rent or a higher rent rate
Many landlords can benefit financially from allowing pets in their units. There is more competition to rent from landlords who allow pets and given that competition, renters are usually willing to pay a higher rent amount each month to live with their pet.
As a landlord, you can charge your renters pet rent or other additional fees in exchange for allowing pets. One of these additional fees could be for having a pet over the standard weigh limit for pets in the unit.
It is important not to charge your renter too many pet fees. It is one thing to charge pet rent and another to nickel-and-dime your renter with numerous pet fees. Potential tenants will probably be more willing to find another rental that may be more expensive than to comply with excessive fees.
Rental property management software, such as Schedule My Rent, allows you to charge either a monthly pet rent or one-time security deposit. There is also a guide to learn more about property management software.
5.

Require that pets be spayed or neutered
It is important to consider if you would like to require your tenant's pets to be spayed or neutered. In general, pets that have had the procedure are usually better behaved. Neutered male pets don't need to engage in fighting or other aggressive and inappropriate behavior. Spayed females also won't go into heat which is accompanied with frequent urinating, bleeding, and loud yowling.
If you decide that you would like to require your renter's pets to be spayed or neutered, you can ask them to show proof of the procedure.
6.

Consider the pets personality over their breed
When considering if your renter's pet is going to be a good fit for your unit, it is important to avoid stereotypes and common misconceptions about the breed of a pet. For example, pitbulls and rottweilers have a reputation for being aggressive, violent, and even dangerous. Some landlords do not accept certain breeds to limit their liability in case the dog hurts someone. There is some misinformation around many dog breeds and unwelcome behavior can be caused by a variety of things besides their breed including neglect, mistreatment, and lack of disciple by the owner.
If a prospective tenant with a pet, consider meeting the pet before finalizing your lease. When you meet the pet, you will be able to determine if they will be troublesome while living in your property. You can ask your potential tenant helpful questions such as how long they have had their pet, if the pet has caused any property damage in the past, and who will care for the pet if the tenant is away.
7.

Ensure that your tenant has responsibility for their pet
It is important for you renter to be responsible for their pet and keep them behaved at all times so as not to disturb other tenants. You should require your tenants to clean up after their pets in any common areas and in their unit. Tenants should also agree to not leave their pets unattended for long periods of time (outdoors or in their unit).
---
---