4 Benefits of Using Property Management Software
by Kris
---
Posted on Wednesday December 08, 2021 at 09:15AM in General
---
One of the simplest ways to make a landlord's job easier to manage is utilizing the organizational and automation tools that come with property management software.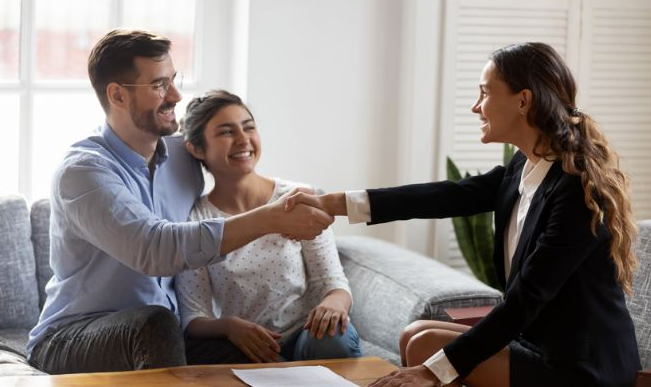 Preparing units for rent, screening tenants, determining property prices, and troubleshooting building issues are just a few of the many responsibilities that landlords and property managers have to juggle on a daily basis. This virtual tool can help landlords keep up with the many tenants and properties they look after.
What Is Property Management Software?
Property management software is responsible for streamlining all of a landlord's job responsibilities into one easy-to-use platform. This allows landlords and property managers to optimize their job performance and efficiency, creating stronger relationships with their tenants.
A few of the features to look out for that should be included in high-quality software, like Schedule My Rent, include:
Listing a property for rent
Online rental applications
Tenant screening with a full credit report and a national background check
Lease agreement management
The Benefits of Using Property Management Software
To put it simply, using a tool like this makes life easier for both landlords and tenants alike. Read on to discover the top four advantages of using this software in today's rental marketplace.
#1: Automated Communication
With limited time, it's all too easy for landlords to forget to send rent reminders. The beauty of this software is that it automatically sends messages to all tenants letting them know it is time to pay rent. It also automatically sends late notices, adds late fees and sends notices, and sends email receipts when tenants make payments.
#2: More Convenient Rent Payment
With multiple rent payment options (bank payments, credit card, and tenants can even pay their rent with cash at Walmart and CVS) and the ability to easily track and manage deposits and rent, managing properties with this kind of software makes the financial aspect of renting convenient for both landlords and tenants. Even better, some software includes tenant screening features that help landlords review a prospective tenant's financial status and credit reports to ensure that they are financially stable before signing a lease agreement.
#3: Hours of Time Saved
There's no question that landlords save hours of time completing standard tasks with the automation features included in these high-quality programs. Some of these automation capabilities include listing vacant properties on multiple websites, online rental applications, online credit and background reports, online maintenance requests, and automatic late fees and rent reminders—all of which would eat up a lot of time for a landlord.
#4: Better Document Organization
Organizing piles of tenant paperwork is a difficult feat for even the most organized rental offices. With the help of using this one-of-a-kind software, landlords never have to worry about losing important documents from tenants ever again. This is because all of the private information needed from tenants—from their rental application to banking information to lease agreements—is stored in one safe, virtual place.
Streamline Property Management with Schedule My Rent Today
In today's fast-paced digital world, this online tool is essential for running a great rental property. More specifically, Schedule My Rent's software is constantly evolving with new technologies to create a system that fits residential, commercial, retail, and other types of property managers' needs with ease.
Schedule a free trial or demo today to see how Schedule My Rent's property management software can enhance your business!
---
---