Why All Landlords Need To Use An Online Rental Application
by Kris
---
Posted on Tuesday November 09, 2021 at 07:40AM in General
---
Why All Landlords Need to Use an Online Rental Application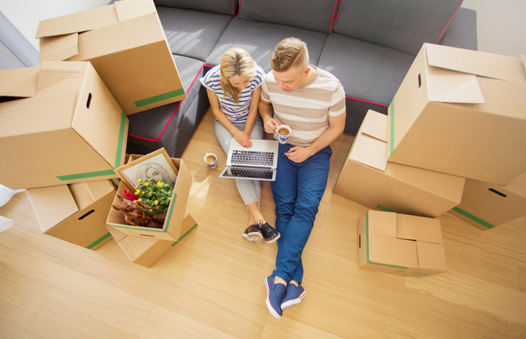 In today's technology-driven society, businesses recognize the importance of switching the majority of their operations to be accessible through phones, tablets, and laptops in an online format. The rental market is no exception to this, as countless rental properties across the nation are opting for an online rental application in lieu of traditional written paperwork.
What Is Included in an Online Rental Application?
An online rental application is important for landlords because it is the primary screening method for prospective tenants. They ensure that future renters are trustworthy and legitimate by asking questions related to personal background information, pets, income level, residence history, emergency contact information, and much more. You also have the option of running a national background report for criminal, evictions, etc. and a full credit report.
4 Key Features of A Solid Online Rental Application
You might be wondering: why is an online rental application better for my rental property than a traditional one? Here are 4 of the many unique perks that come with an online rental application:
#1: Convenient Process for All Parties
An online rental application makes life easier for both the landlord and the tenant. So long as there is internet access and a laptop, phone, or tablet, prospective tenants can easily fill out your application at their leisure. This removes any of the pressure and time constraints associated with visiting the leasing office in person. Tenants can attach any documents they want, such as pay stubs to show income.
When an online application is completed with Schedule My Rent's application software, landlords are immediately notified via email to help to find the best candidate as quickly as possible. Additionally, landlords have the ability to view all of their applications at once and filter their applicants by name, date, or unit as needed.
#2: Better Safety Measures
Working with an online rental application makes private data safer and more protected for your future tenants. There is no need to worry about a tenant's private information, such as their social security number or contact information, getting leaked or lost in the shuffle of paperwork. This brings peace of mind to everyone involved.
#3: Application Customizability
The online application offered by Schedule My Rent allows you to customize your application questions and requirements to fit your building's unique needs, disclosures, and state requirements with complete ease. The top section of the application is completely customizable with any disclosures or requirement that you want to include.
#4: Better Screening Measures
When filling out a manual application, you run the risk of prospective tenants leaving various sections blank to avoid certain questions or background information. But with an online application, you have the power to make certain questions a requirement to answer in order to submit the application. Furthermore, if you are feeling confident about an application, you can easily ask for a full background and credit check through the software.
Make the Switch to Online Applications with Schedule My Rent
To get the most vetted and qualified candidates possible, using an online rental application is a no-brainer. With the help of Schedule My Rent, making the switch to an online rental application has never been easier. To start your free trial or to schedule a demo, check out the features offered at Schedule my Rent today.
---
---