How to Avoid Landlord Liability Issues
by Kris
---
Posted on Thursday August 26, 2021 at 08:45AM in General
---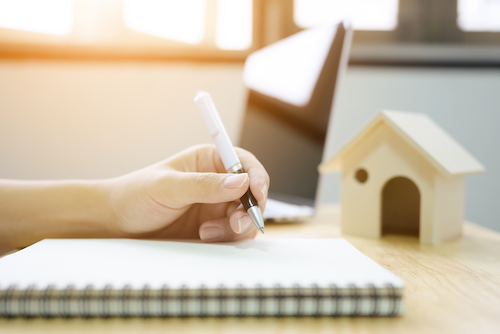 Owning a rental property investment can be a rewarding opportunity, but it also burdens you with some major responsibilities. Every state has a huge number of laws, rules, and regulations governing landlord and tenant relationships to protect all parties involved, and juggling all of these factors can be difficult.
Even situations that are entirely out of your control can drop huge liabilities at your doorstep, so it's vital for you and your business to be proactive about minimizing risk and liability whenever possible. From property maintenance to online lease and property management software, here are a few things you can do to protect your prospects.
Screen Your Tenants Carefully
It's an unfortunate reality that not all tenants will use your property for good purposes. Some will treat your rental with the respect it deserves, while a problematic handful could miss rent payments or trash the property. Lease out your property to unreliable candidates, and you might end up with significant monetary liabilities.
Thorough tenant screening can help you reduce these risks by helping you pick only the best and most dependable tenants for your rental. Ideally, your tenant screens should include a detailed background check of the candidate's criminal record and employment history to verify that they have a dependable income and a tendency toward good behavior.
Double Down on Maintenance
Broken facilities aren't just annoying for your tenants— they can present active risks to their safety. As the landlord, it's your responsibility to ensure that you never endanger your tenants and quickly repair any major damages on your property.
If you let damaged facilities like water or air go unrepaired for too long, you may end up being charged for negligence. It's a good idea to partner with a local repair company to reduce these risks and provide quick responses for any issues. Of course, ensure that any professionals you hire are fully licensed and insured, as unprotected workers can generate even more risks.
Develop Airtight Contracts
It isn't difficult to find blank templates for leases and contracts online, so it may be tempting to use one of these and manage your documentation yourself. However, these one-size-fits-all solutions will likely not address all the intricacies and unique factors affecting your situation. If you use a blank slate like this, you may be missing out on important limiting clauses that could protect you from liability headaches.
For the best results, you should work with a real estate lawyer in your local area to verify that all leases and contracts are written with your market in mind.
Use Online Lease & Property Management Software
Documentation is always a hassle, and if you're trying to manage all your contracts on your own, you may have some recordkeeping troubles in store. Using an online platform to help you and your tenants keep track of your paperwork can help you stay on top of all your numerous rental agreements and ensure that everything remains in compliance.
There are a few potential options on the market, but Schedule My Rent is easily the best when it comes to convenience, value, and functionality. We have served landlords and tenants across the country and have helped take the hassle out of managing leases. Call us at (844) 465-3339 for more information about our online property management software today.
Tags: management property rental software
---
---