Landlord Software - Underbanked Tenant Rent Payments
by Kris
---
Posted on Wednesday January 31, 2018 at 02:13PM in General
---
Underbanked People in the U.S.
According to the FDIC, approximately 9.0 million U.S. households, made up of 15.6 million adults and 7.6 million children, were unbanked in 2015. Unbanked means that nobody in the household has a bank account.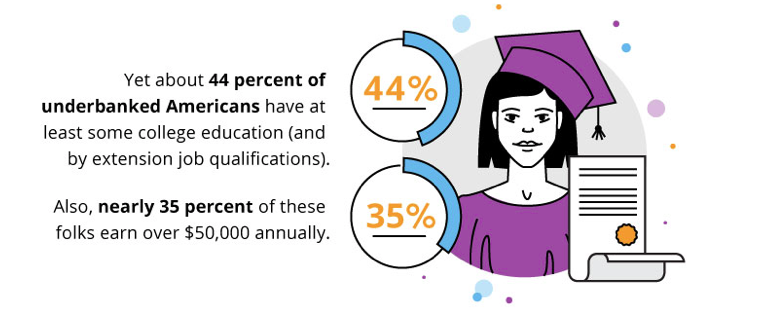 If a tenant is either underbanked or prefers to pay with cash, what do landlords do? The options include:
Meeting tenants to collect cash. Most landlords do not collect cash since it is a security risk. Collecting cash may also be very time consuming since the landlord has to meet the tenant and then go a bank to deposit the cash.
Give tenants your banking information. Some landlords give tenants their bank account number or a stack of bank deposit slips so that a tenant can go into the landlord's bank and make a deposit directly into the landlord's bank account. There is a risk giving anyone your bank account number or deposit slips. If a tenant has deposit slips, the bank teller could assume the tenant owns the account and may let the tenant see the balance or make a withdrawal.
Tenants can purchase a money order or cashier's check. Tenants can go into a retailer with cash and purchase a money order. A tenant will then either meet the landlord or mail the money order to the landlord. Mail can be lost or stolen and a landlord never knows when money will be received since mail times vary and a tenant may not have mailed it. If a money order is lost or stolen, there is typically a multiple week period before the tenant can receive a refund from the money order company which means that the landlord will not be paid for multiple weeks.
Tenants can pay rent at a local retailer. This is the easiest and safest solution. Tenants have the flexibility to pay whenever the retailer is open instead of adjusting their schedule to meet a landlord at a specific time and place. Money is automatically transferred into the landlord's bank account, which makes the process much easier for the landlord. ScheduleMyRent's landlord software will be offering the ability for tenants to pay rent with cash at 30,000 locations nationwide.
Information obtained from the FDIC Study.
---
---