Tips for First Time Landlords
by Sky
---
Posted on Wednesday August 19, 2020 at 03:22PM in General
---
Tips for First Time Landlords
As a first-time landlord it can be very difficult to navigate all the components of renting out a new property. Here are some tips to consider: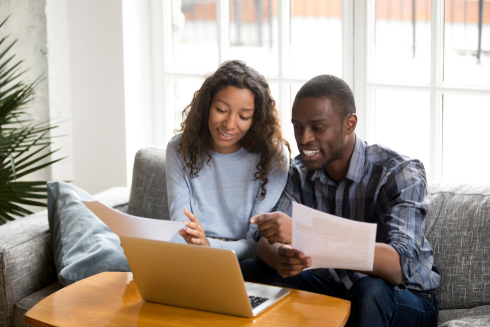 Know the housing laws:
Before beginning to rent out a property, it is important to research federal housing laws and the American Apartment Owners Association has a good review of local landlord tenant laws. Knowing the laws will help you practice nondiscriminatory leasing and help you avoid a court hearing.

Don't forget about taxes:
Keeping track of all your rental expenses is essential when filing taxes. Some property management software programs have features that allow you to save photos of receipts, categorize expenses by property for taxes, and split a single expense between properties. This can be very useful to keep track of all your expenses for personal and tax purposes.

Screen potential tenants:
Many landlords can get into a situation where their tenants weren't as reliable as they seemed. Screening potential tenants can provide you with a better idea of how reliably your tenant will pay their rent. It is useful to get a criminal background check, credit report, and eviction history to verify that your potential tenant is able to commit to paying their rent. Credit reports are typically provided by one of the credit reporting agencies: TransUnion, Equifax, or Experian. Personal and professional references are also great to have to get a sense of the tenant's professionalism. Screening tenants will help you as a landlord to avoid late fees and evictions.

Documentation and organization:
Documentation is essential when renting out a property. You should take photos of the unit before and after a tenant has rented it. This will give you evidence of any damages that the tenant may create. It is also important to keep copies of all of your paperwork. You should never give a tenant your only copy of any document in hopes that they will give it back. Schedule My Rent provides rental management software to save and share important documents online.

Hire a professional when needed:
It is important to think about how much time and money you would like to invest in your property. Instead of giving tours of a unit to many potential tenants on different days consider an open house where you can answer everyone's questions at one time. Since you may have multiple people looking at an open house at the same time, this often prompts prospects to fill out an application right away since they see that other people are also interested and they don't want to miss out. Keep in mind that your property will also require seasonal repairs and consider hiring a handyman to take care of the condition of the unit.

Collect rent online:
Collecting rent online will help you as a landlord save time. You can automate rent collection and send tenants reminders of when their rent is due (which reduces late rent payments). You want to make it easy for tenants to pay rent, so you may want to consider using a software that allows bank account, credit card, and payments using cash at local MoneyGram retailers like Walmart and CVS. With some property management sites, all the information regarding your properties is in one organized place.
I hope these tips are helpful to you! For more information regarding rental property management software programs and collecting rent online visit www.schedulemyrent.com or call us at (844) 465-3339.
---
---